A DAY AT SIX FLAGS MAGIC MOUNTAIN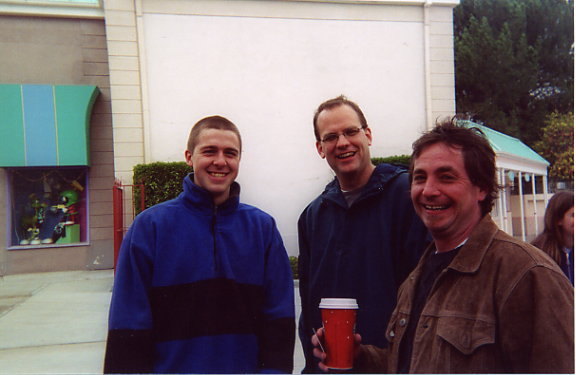 Eric, Brian, and Tony join me for one last trip to Magic Mountain before our 2003 Season Passes expire. Here we are waiting for the gates to open.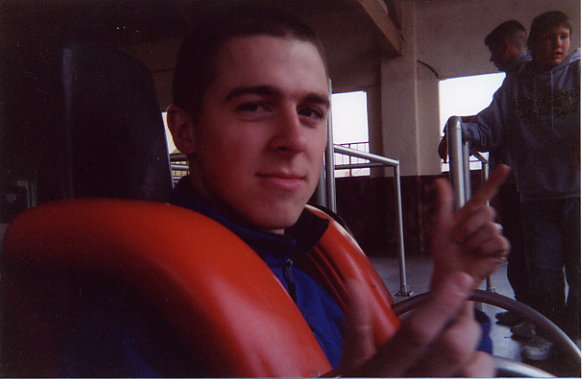 Eric boards Viper . This is his first time ever riding a roller coaster.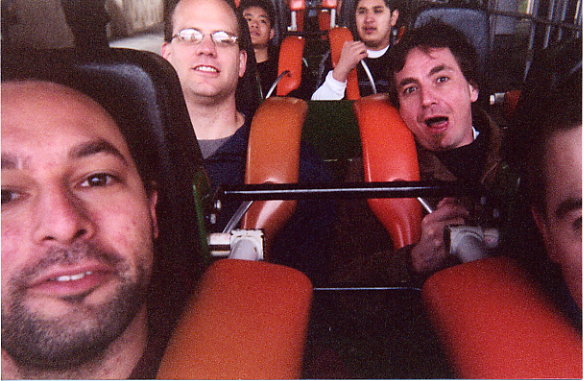 Tony seems a little concerned to be sitting behind Eric on his first ride.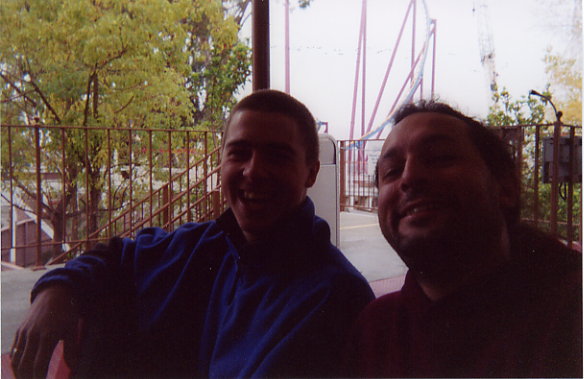 After successful rides on Viper and Goliath, we board Colossus .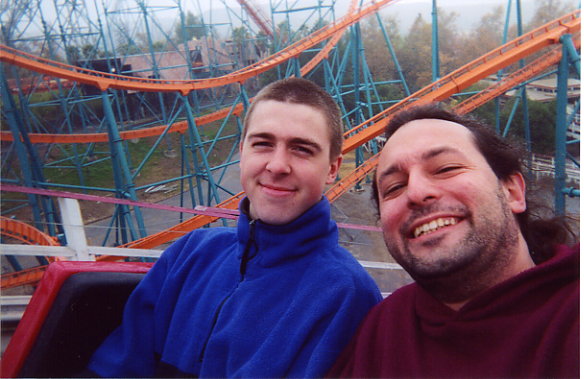 Here we are on the lift hill of Colossus. Goliath is the steel coaster in the background. We were excited to get to this point of the ride because about 20 feet out of the station, our train got stuck. Due to the rain, we didn't have enough speed coming out of the station to make it to the tire that would accelerate us to the lift hill. So we had to sit there for a few minutes while Billy, a very nice Six Flags Maintenance person, pushed our fully loaded train forward.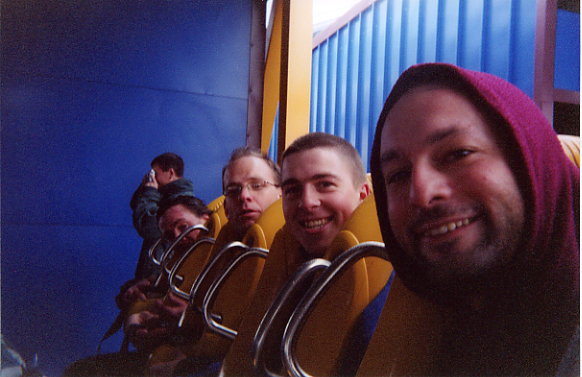 Riding Scream! in the cold December rain was one of the most painful experiences of my life. Despite the pain, here we are about to embark on our second consecutive run.

No good photo opportunities, but our next rides were Batman , Riddler's Revenge , and the Gold Rusher .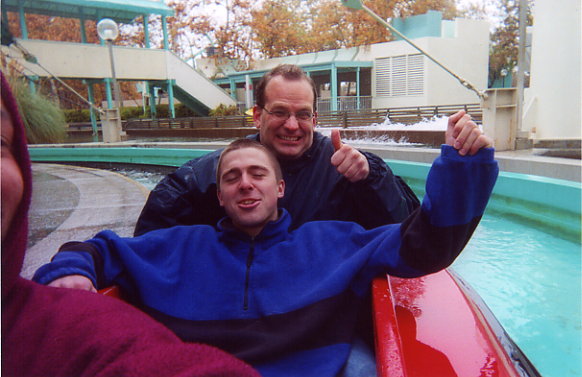 Eric and Brian get a rush of cold water as we board Splashdown.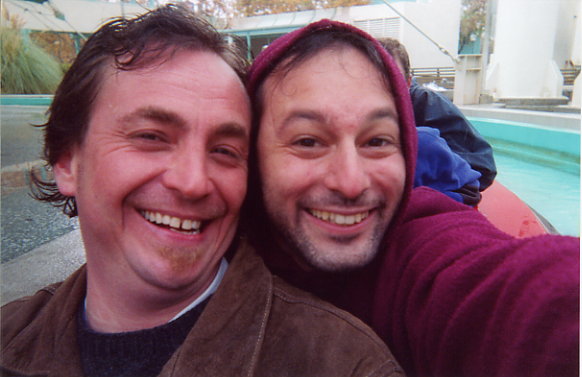 Tony and I enjoy comfortable seats in the front of the boat. We figure, "We're already wet, how bad could it be." We discovered that we could actually get a lot wetter and a lot colder.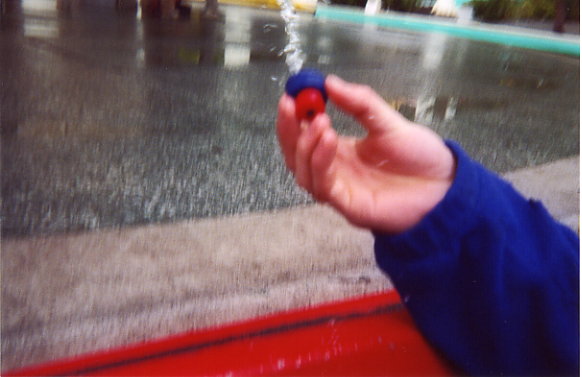 When we believe that our boat is taking on water, we decide to start bailing. Unfortunately, the cap from Tony's water bottle is the only "bucket" available.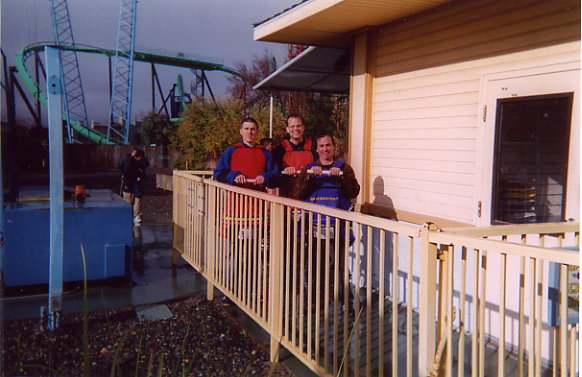 I guess they figured that if the flying through the air didn't help them dry off, at least the adrenaline would help them warm up.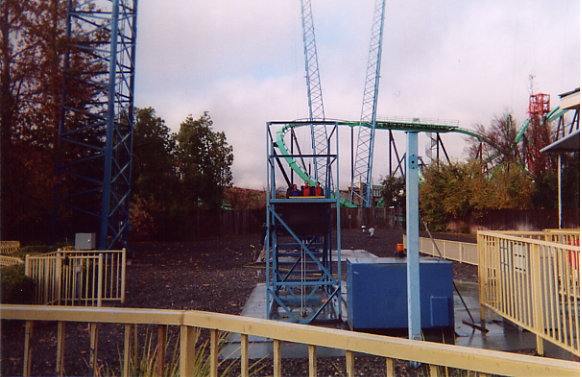 Our three brave adventurers get hooked up to the cables as they prepare to fly.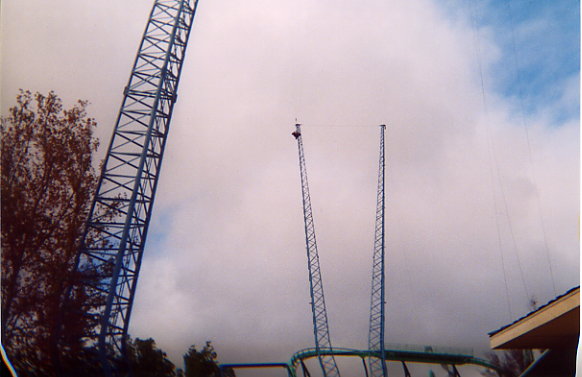 That little black spec in the center in the three of them being hoisted up hundreds of feet in the air.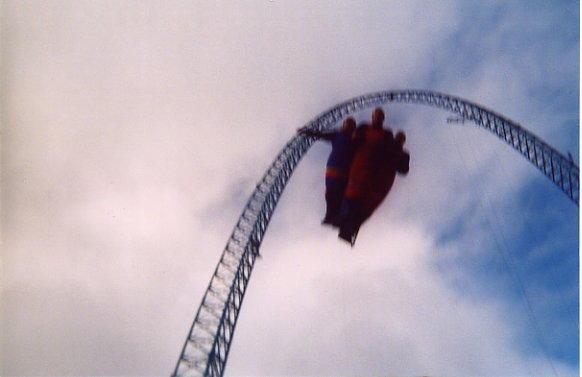 Flying by over head...




...and back again.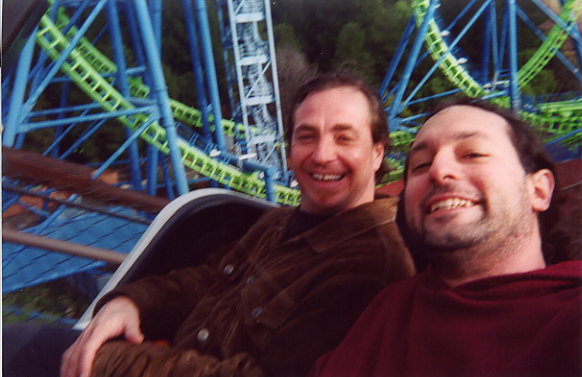 Tony and I on the Psyclone lift hill. Deja Vu is the steel track in the background.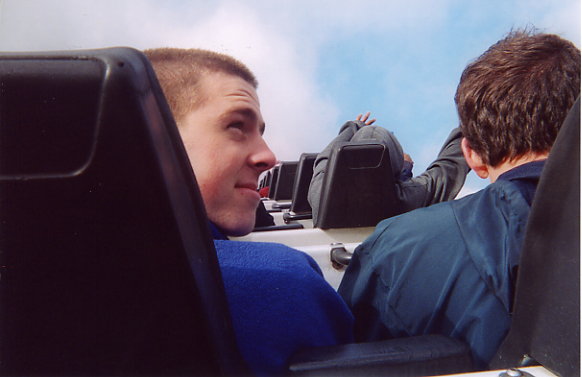 Eric contemplates Deja Vu while ascending Psyclone.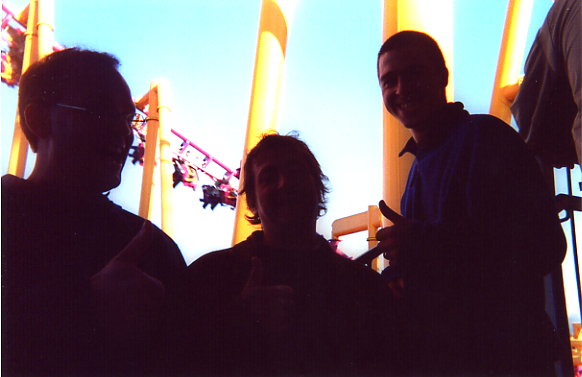 Waiting for X . The worlds only 4th dimension coaster.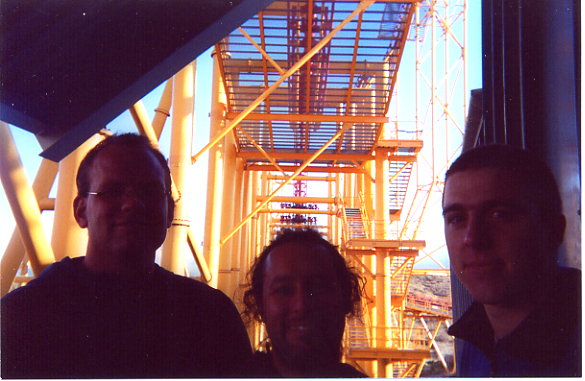 Still waiting....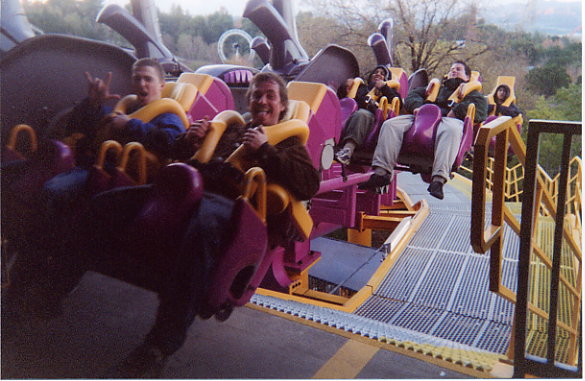 After about a 90 minute wait, Eric and Tony are about to experience one of the best roller coasters on earth, X .


And that concluded our day at Magic Mountain. The sun was going down, we were shivering, and we were hungry. We all decided that the best way to cap off out day was to make a trip to the local In-N-Out Burger on the way home.



---



Last updated: December 24, 2003
adam@digitaladam.net
Copyright 2003 Adam Travis